Where in the Conejo?

We hope that our "Where in the Conejo" contest inspires open space enthusiasts like you to find new places in our beautiful open space areas that you wouldn't have otherwise known about.
This contest is open to everybody who is 18 years of age or older. If multiple submissions have the correct answer, we will select one at random to be the winner. Please, only one submission per email address. Winners will receive a $25 gift card!

The current contest runs for one week after the Thursday publication in the Thousand Oaks Acorn weekly community newspaper.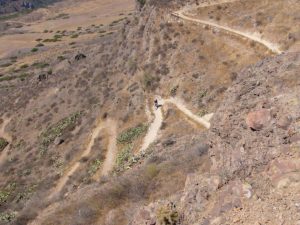 Can you identify the trail portion shown in the photo to the right from the December 12th edition of the Acorn? (Clicking on the photo will display a larger image.) Its name accurately conveys its main location; providing hikers and bikers, like the one shown in the photo, views of both the Santa Rosa and Conejo Valleys. Photo credit- Graham Martin.
Below are the results of the previous three contests, or view all of them. These posts include more information on the trail or feature; click on the photo or title to view the complete entry.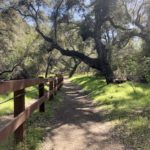 Nov 14 Where in the Conejo Contest photo was of the Whole Access Trail
-
The photo of the November 14th issue of the Thousand Oaks Acorn, shown here, was of the Whole Access Trail, part of the Oak Canyon Loop Trail. Congratulations to Jill Pechter who provided the correct answer and was selected as…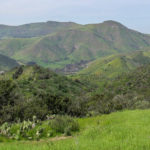 Oct 17 Where in the Conejo Contest photo was of Elliott Peak
-
The photo of the October 17th issue of the Thousand Oaks Acorn, shown here, was of Elliott Peak, aka Elliott Mtn., on the Western Plateau. Congratulations to Todd Strasburger who provided the correct answer and was selected as the winner.…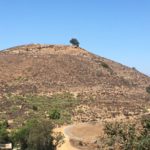 Sept 26 Where in the Conejo Contest photo is of Tarantula Hill
-
The photo of the September 26th issue of the Thousand Oaks Acorn, shown here, was of Tarantula Hill. Congratulations to Bernardo Castillo who provided the correct answer and was selected as the winner. Thanks to all who responded. Learn more…