Where in the Conejo?

We hope that our "Where in the Conejo" contest inspires open space enthusiasts like you to find new places in our beautiful open space areas that you wouldn't have otherwise known about.
This contest is open to everybody who is 18 years of age or older. The contest will run every two weeks and we will accept submissions for one week after the biweekly Friday posting. If multiple submissions have the correct answer, we will select one at random to be the winner. Please, only one submission per email address. Winners will be notified by email and receive a $25 gift card!
To make your submission, fill in the form at the bottom of this page.
Our next contest will be posted on Friday February 28th. Check back then for your chance to win a gift card!
Below are the results of the previous three contests, or view all of them. These posts include more information on the trail or feature; click on the photo or title to view the complete entry.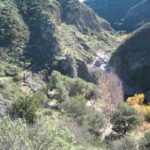 Feb 14 Where in the Conejo Contest photo was of Wildwood Canyon
-
The photo from our February 14th contest, shown here, was of Wildwood Canyon in Wildwood Park. Congratulations to Robert Angstadt who provided the correct answer and was selected as the winner. Thanks to all who responded! Learn more about the… (read more...)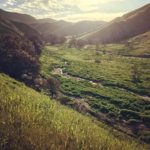 Where in the Conejo contest for January 31
-
We hope that our "Where in the Conejo" contest inspires open space enthusiasts like you to find new places in our beautiful open space areas that you wouldn't have otherwise known about. And you could win a $25 gift certificate!… (read more...)