Board of Directors

The Board of Directors meets on the first Monday of the month for 1½ hours, immediately before the Conejo Open Space Trails Action Committee (COSTAC), to make it more convenient to attend both meetings. The meetings are open to the public and are a great way to learn about the developments and areas of concern in the Conejo open space.
COSF directors are all are passionate about protecting, preserving, promoting, and enjoying the Conejo open space. We love being in, talking about, looking at, and working for the publicly owned trails and land that surround us.
We come from a variety of backgrounds. Some COSF directors are retired, some are in the early stages of their careers, and the rest in between. Several are native to the Conejo Valley or Southern California, while others moved here from other regions of the US and the world. We have widely differing ideas and opinions on many subjects, but we share one overriding connection: love of our public open space.
COSF directors donate their time and receive no compensation for their services. If you might be interested in joining our board or working with us, please contact us at president@cosf.org.
Jerry Westby – President. (Director since May 2017) Jerry has been an outdoor enthusiast most of his life.
Growing up in Wisconsin, he fished, hiked, skied, and played outdoor sports. Moving to Southern California made all of that much easier! He's lived in Thousand Oaks since 1990 and raised two children here, taking advantage of the excellent school system and community-supported activities.
Until retiring in late 2016, Jerry was in the educational book publishing business, spending the last 16 years with SAGE Publishing in Thousand Oaks. During that time he biked and hiked in the hills, backpacked and fished in the Sierras, and highly valued his good fortune for having it all so close by. He got involved with the Conejo Open Space Foundation through the trail workdays, and his involvement grew from there.
A few years ago Jerry adopted a little over 5 miles of the Los Robles East trail, a route he'd hiked regularly for years. He's been happy to volunteer and work with the rangers and others keeping the trail maintained. Jerry was invited to join the board of COSF in early 2017 and was eager to expand his volunteer activities to help others enjoy and value our remarkable open space. His publishing career in education and active use of the local trails made the COSF focus a good fit. He thinks that it's been a terrific experience, and hopes to continue to do what he can to expand our mission in the coming years.
Janna Williams – Vice President. (Director since 2015) Janna moved from Texas to California in the late 80's and has spent most of her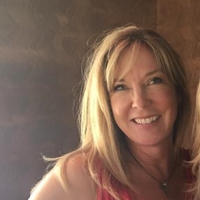 years in Southern California in the Conejo Valley. She has a 25-year-old daughter who went to school at Lang Ranch Elementary, St. Paschal Baylon and Westlake High School. Her daughter went onto California State University and recently moved to Boston after graduating with a degree in Speech Therapy.
Janna has been the owner of Janna's Skin Care since 1996; it was relocated to Agoura Hills in 2016. Prior to this move, her practice was in Woodland Hills/Calabasas.
Janna has been an active athlete in the Conejo Valley for over 17 years. She co-founded Transcend Racing, an all women' triathlon club, in 2003. She also co-founded Conejo Valley Trail Runners in 2013. She has always been an avid trail user but since the inception of the Conejo Valley Trail Runners, it has put her on the trails at least 4 to 5 times per week. Because of her usage of the trails, she wanted to give back and applied for a position with the Conejo Open Space Trail Action Committee (COSTAC). She started as an alternate and then became an official member on September 2015.
Kathleen Perkinson – Treasurer. (Director since March 2018) Kathy joined COSF as treasurer and se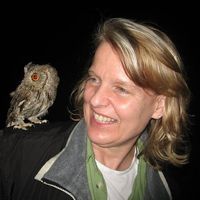 rved as a COSTAC alternate for two years prior to being appointed as a full member in September 2018.
During Kathy's 30+ year career in community planning and development, she was an early adopter of the notion that trails and natural open spaces could complement or even replace traditional amenities such as golf courses and swimming pools. While overseeing the development of Dos Vientos Ranch, she played a key role in coordinating the multi-developer/agency effort to preserve the Western Plateau. Kathy was later instrumental in negotiating the permanent conservation of 240,000 acres of the historic Tejon Ranch and was a founding member of the Tejon Ranch Conservancy. She also serves on the board of the Sequoia Riverlands Trust.
Kathy grew up in Illinois and currently manages her family's farming operations there. She is also co-founder of a real estate tech company located in Agoura Hills. Kathy attended the University of Illinois and Harvard's Graduate School of Design.
Kira Krukowski – Secretary. (Director since Nov 2016) Kira grew up in the Conejo Valley and attended Pepperdine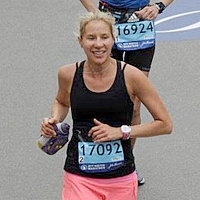 University. She has always had an affinity for nature and animals. She is an elementary school teacher who enjoys trail running and spending time with her dog, Patches. She currently serves as a board member on both COSF and is a newly appointed member of the Conejo Open Space Action Committee (COSTAC). Kira's love for animals is reflected in her vegan lifestyle, and her love for nature is fueled by her almost daily trail runs. She has run many marathons, as well as ultra marathons. She is co-editor of the COSF newsletter The Foundation News, is a Trail Watch member, and has adopted the Lynnmere West Trail in the Conejo Open Space. Kira believes that everyone should have regular exposure to nature and the outdoors, and hopes to change the world by sharing her knowledge of both nature and nutrition.
Elayne Haggan (Founding member; Director since 1995) Elayne was born, grew up and went to college in M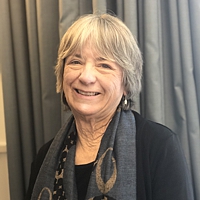 aine, then lived in Boston and New York City. Her husband Tom was offered a promotion that required relocating to the LA area, so they moved to Thousand Oaks in 1982 for what was expected to be a temporary stay, and they're still here!
They bought a house bordering Wildwood Park, with no idea how important "their back yard" and open space would be to them, becoming avid hikers and mountain bikers, and were founding members of the Concerned Off-Road Bicyclists Association (CORBA). Elayne's involvement with local open space issues began when the Conejo Recreation and Park District (CRPD) considered closing trails to mountain bikes, and Wildwood Mesa was scheduled for development.
Elayne was an initial appointee to the Conejo Open Space Action Committee (COSTAC) in 1989 and served on the committee through 2009. Formed to provide citizen input on trail connections, COSTAC also created the Conejo Open Space Conservation Agency (COSCA) volunteer programs. The program closest to her heart is Trails Education Days.
When COSF was founded, COSTAC appointees automatically became COSF board members. She served as VP from 1995 – 2014. 2018 will be her last year as President.
Elayne worked in sales and marketing for several companies, including Apple. Later she and her husband ran their business, TurboCat Lighting Systems, and she managed Consumer Relations at Universal Studios Home Entertainment from 2004 until retirement in 2014.
Steve Clark. (Director since May 2017) Steve grew up in Vancouver, Canada. As a child, he would go
camping, canoeing and fishing with his father on the lakes in the many nearby mountains, but his main interest was in science and technology, and learning how things worked. He earned a Bachelor's degree in Biochemistry and went on to get a Doctorate in Molecular Biology. During his studies he realized that computers were essential to help organize experimental data. This started him towards the new field of Bioinformatics.
Steve moved to Southern California in 1991 to take up a position in Bioinformatics at the Salk Institute in San Diego. It was there that he first started mountain biking. Two years later he moved to Thousand Oaks to co-found the Department of Computational Biology at Amgen, Inc. He was happy to discover that the Conejo Valley, the Santa Monica Mountains and other nearby areas have many great mountain biking trails. There are even more trails for hikers, so he would often leave his bike at home to explore new trails (to him) on foot.
To help others discover the local trails, he started the website VenturaCountyTrails.org where trails are shown on maps and described so that visitors can find their way and know what to expect.
In 2007 Steve retired from Amgen. Since then he has focused on volunteering to help the trails and open spaces, starting with CORBA (Concerned Off-Road Bicyclists Association) as a trail worker, photographer, trail crew leader and web master. He eventually became a member of the board of the Santa Monica Mountains Trails Council, and then of the Conejo Open Space Foundation in 2018.
Christina Robertson. (Director since March 2018) Christina grew up in Southern California and has always had a love for animals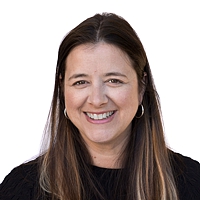 and the great outdoors. It wasn't until she quit her full-time job to spend more time with her three daughters that she discovered her love and appreciation for the Open Space of the Conejo Valley.
Her first hike with her kiddos was on a hot August day in Wildwood. With just a package of graham crackers and a water bottle, she and her kids were ready to give up the idea of hiking altogether due to being hot and tired. After meeting a kind ranger on the trail that day, who gave her some great advice on supplies and kid-friendly trails, they have enjoyed hiking ever since. Her family enjoys regularly hiking their adopted trail as a whole family.
Christina has a passion to introduce hiking to families with little ones. She enjoys leading hikes for kids and sharing tips about how to make hiking fun for children. She volunteers with the education department with the Santa Monica Mountains National Recreation Area (SMMNRA). She helps out with the Trail Education Days in Wildwood. She has served on on the Conejo Open Trails Action Committee (COSTAC) since 2017 and served on the Conejo Open Space Foundation since 2018.
Tasha Spangler. (Director since June 2019) Tasha grew up in the Conejo Valley, along with her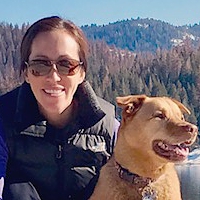 3 siblings. Her love of soccer in childhood led to a collegiate career at nearby Pepperdine University, where she played on the Division I women's soccer team. After college, she continued to play soccer recreationally, but also developed a love for trail running. Tasha lived in Colorado and Maui for brief periods before returning "back home." In 2015, she added swimming and biking to her resume when she completed one of her life's goals – completing Ironman Coeur d'Alene.
When she isn't busy running around on the local trails with her dog, Cooper, you can find her teaching at a local elementary school. During her years as a 4th grade teacher she was able to participate and enjoy Trail Education Days.
Tasha hopes to spread interest and awareness of the beautiful open space, while serving on the Conejo Open Space Foundation (COSF). She has adopted the Lizard Rock Trail in Wildwood and also works as a Trail Watch volunteer.
Giancarlo Hamner. (Director since June 2019) Giancarlo is a Conejo Valley native and has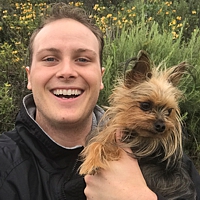 always valued the beauty he is surrounded by. Throughout his youth he spent numerous weekends camping, fishing, boating, hiking and backpacking throughout California with the Boy Scouts, and even earned his Eagle Scout rank. Some of the projects he has engaged in were rebuilding the staircase that leads to Paradise Falls in our very own Wildwood Park, building a retaining wall on the trail leading to the Falls, and working to fix a trail for local hikers.
Growing up he became enamored with scuba diving. His passion lead him to share his scuba skills by teaching other children at Catalina Island to dive. He now holds a PADI Instructor License and is part of the Global Underwater Explorers. Giancarlo is well familiar with the COSCA open space and trail system. He is a trail runner, taking advantage of the COSCA trails in his Dos Vientos neighborhood.
Giancarlo graduated from California State University Channel Islands majoring in business. He is now a Financial Advisor for Edward Jones and has his office in Westlake Village. His goal is to support small business owners and Conejo Valley families to reach their long-term financial goals.
Marcella Ketelhut. (Director since June 2019) has been a Conejo Valley resident for 30 years.
An avid hiker and park user, she believes that one of the primary draws of the Conejo Valley is the open space, and outdoor activities. Living near the Los Robles trail, she believes that we have an obligation to be good stewards of the land, and preserve them for our children and grandchildren, because these are the places where we learn some of life's greatest lessons.
Marcella is an attorney and realtor by trade, working with Sotheby's International Realty both on the Westside of Los Angeles, and in the Conejo Valley. One of her legal specialties is land use and zoning, and environmental impacts. A firm believer in balance and moderation, she is an advocate both for property owners and preservationist groups. Her foundation, 805 Giving, gives a portion back from each real estate sale to local environmental, veterans, foster youth, and police nonprofits.
Marcella's avocation are her nonprofits. As the owner of Los Robles Hills Winery and Puerta del Cielo Vineyards, she is a proponent of organic, sustainable, permaculture suburban and urban gardens, working with Slow Food Ventura County, and advocating for Food Share Ventura County and Food Forward in both Los Angeles and Ventura Counties. She's an avid photographer, and loves sharing the beauty of California through her lens.
Past Directors
Brian Stark, from 2016 to 2019
Craig Percy, from 2014 to 2019
Maryjane MacLeod, from 2005 to 2012 and 2015 to 2018
Ginny Bowers, from 1995 to 2018 (Founding member)
Georg Winkler, from 2013 to 2018
Melanie Ashen, from 2010 to 2017
Julie Osborn, from 1997 to 2017
Fontayne Holmes, from 2011 to 2016
Mark Langton, from 1995 to 2016 (Founding member)
Nicole Tiindell, from 2006 to 2013
Anna Huber
John Kross
Dorothy Sullivan