Open Space Speaker Series

We invite you to enjoy our selected guest speaker series – Free to the public!

Join the fun and enhance your knowledge of our Open Spaces, learn amazing facts about our local wildlife, regional geology, and our human connections to the land. You are sure to come away with a new appreciation of our region's natural wonders!
All 2019 speaker events were held at the Grant R. Brimhall Library, 1401 E. Janss Road, Thousand Oaks. COSF plans to offer four more talks in the 2020 Speaker Series. Stay tuned for details!
2019 Presentations
Aly Covington: "The 6 Dimensions of the Open Space" (October 17, 2019)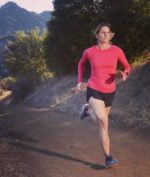 Aly talks about ways to enjoy the open space to include Physical, Intellectual (mental), Emotional, Connectional, Environmental and Spiritual. All elements help to improve your overall health. Below is a gallery of photos from Aly's presentation.
Derek Field: "The formation of the Conejo Valley and its earthquake risk" (August 15, 2019)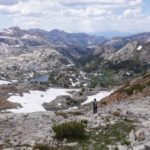 Derek has recently been focusing his career on offering interpretive hikes and talks to the general public on local geologic origins and features. His presentation includes some surprising information on the formation of familiar landmarks in the Conejo Valley and the potential for seismic changes that might impact our communities and open space.
Seth Riley: "Living together with mountain lions and other wildlife" (June 27, 2019)
Seth is a Wildlife Ecologist with the National Park Service at the Santa Monica Mountains National Recreation Area. He talks about the local mountain lion populations, threats to their survival and ways we can both coexist with mountain lions and other wildlife in our open space and benefit by living together.