Scholarships for Environmental Studies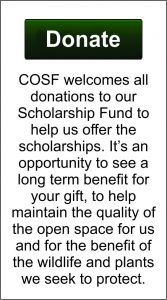 One of our goals is to educate the community on using, maintaining, and sustaining our wonderful open space environments. In late 2020, we launched a scholarship award program for Ventura County students who pursue a university or college degree in Environmental Studies. This is a great way for us to realize this goal by investing in the next generation, many of whom will return to the Conejo Valley after college.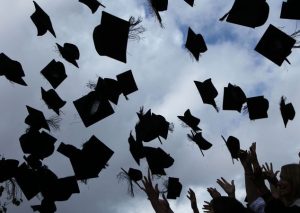 Starting with the fall 2021 semester, COSF provides $1,000 scholarships for two high school seniors pursuing environmental studies-related majors. The scholarships will continue for the students' four years of study, as long as they remain full-time students, maintain a grade point average of 3.0 or higher, and continue with an environmental studies-related major.
County high schools will be reminded in the fall about the availability of the scholarship and the application process. A panel of local environmental leaders will choose the two scholarship recipients from the pool of applicants. Candidates will need to enter a study program related to sustainability, ecology and preserving the natural environment and to have demonstrated a commitment to address environmental issues during their high school careers.