Volunteering Overview

The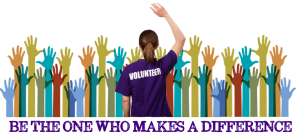 COSCA Volunteer Corps has many ways for you to help maintain and preserve the open space that surrounds our beautiful Conejo Valley. By joining with others, we can make sure that the trails, canyons, and ridge lines will be enjoyed by visitors for generations to come.
Here are some of the activities we support. Required training is provided for volunteers who would like to participate.
Adopt-A-Trail Similar to the ubiquitous Adopt-a-Highway program, individuals, families or other groups take on the responsibility for maintaining a trail or trail segment. Learn more…
Bike Bell Box Replenishment Shared use is a primary goal on Conejo Valley trails – that's why COSF and CORBA joined together in 2014 with the CRPD, COSCA, and COSTAC to create bells for mountain biking use. Learn more…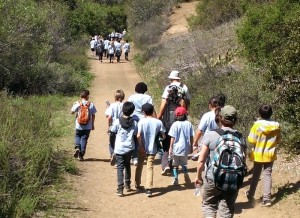 Trail Ambassador Volunteers provide information and assistance to open space visitors. Learn more…
Trails Education Days Every spring, Conejo Valley Unified School District 4th graders spend a day in the Open Space. The goal is to instill an appreciation for open space and to provide a sense of stewardship at an early age. Learn more…
Trail Watch Helping to be the eyes and ears of park rangers, volunteers report on the condition of the trails and any safety issues such as fallen trees. They also provide simple assistance to open space visitors, for example, by providing directions. Learn more…
Trail Work COSCA has several major trail work days every year where new trails are constructed, or existing trails are restored to a like-new condition. Trail improvements include cutting back overgrowing brush, filling in ruts and removing obstructing rocks. Learn more…
If you would like to get involved with any of these activities, please visit our volunteer page and fill out the application form. Remember that we provide the training that is required for volunteers who would like to participate.