Volunteering Overview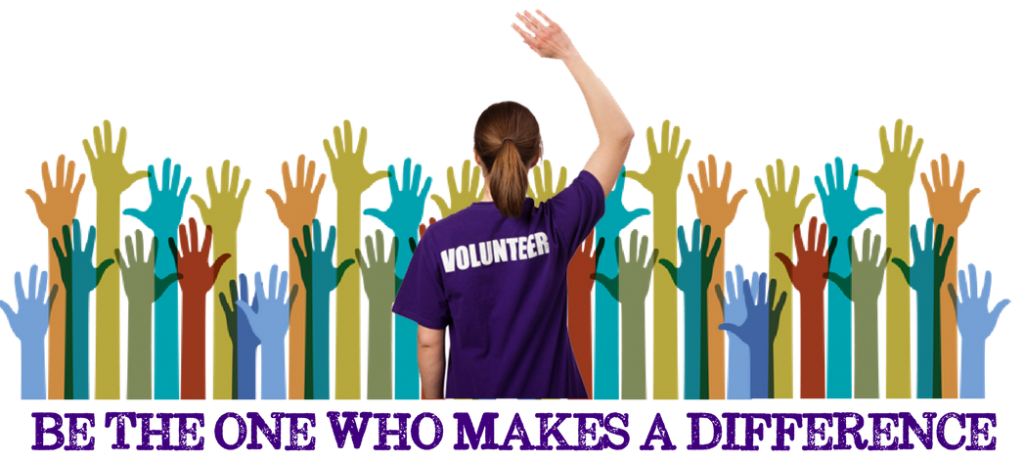 The COSCA Volunteer Corps has many ways for you to help maintain and preserve the open space that surrounds our beautiful Conejo Valley. By joining with others, we can make sure that the trails, canyons, and ridge lines will be enjoyed by visitors for generations to come.
Here are some of the activities we support. Required training is provided for volunteers who would like to participate.
Adopt-A-Trail Similar to the ubiquitous Adopt-a-Highway program, individuals, families or other groups take on the responsibility for maintaining a trail or trail segment.
Learn more about Adopting a Trail...

This program is designed to encourage local participation in the on-going maintenance of public trails and related improvements through the "adoption" of specific trails, or portions thereof, by an individual, group or organization (Sponsors).

Adopt-A-Trail Coordinator: John Noble: info@cosf.org

Sponsors agree to periodically hike or ride a trail or a trail segment located within the Conejo Open Space system and report their observations using the Adopt-A-Trail report form. As a result of observing the trail, sponsors are expected to

Pick up any small amounts of litter they find
Note the location of any graffiti
Note any hazardous conditions or safety issues such as trees fallen across the trail or dirt slides or ruts as a result of erosion
Note any signs of a homeless encampment
Note any signs of motorized vehicle use, excluding electric-assist bikes
Note any signs of recent fires or partying
Report their finding using the Adopt-A-Trail report form, including the most common situation that there are no problems on the trail
If a situation is urgent, report it to the COSCA Rangers by phone as soon as is practical.

The program requires an orientation/safety session and a minimum one-year commitment to get started. All sponsors and volunteers will be recognized for their contributions at an annual volunteer recognition event.

Groups or persons interested in adopting a trail should contact the Adopt-A-Trail Coordinator, info@cosf.org .

Find a yet-to-be adopted trail near your house and help take care of it! The trails that are still available to be adopted, as of September 2023, are shown on the following map as yellow, pink or green overlays. A more up-to-date list is shown below the map. Hover your mouse over the trails on the map to see their names. Currently adopted trails are thin red lines. The black rectangles show where there are downloadable maps. A list of trails ready for adoption follows the map.

List of trails available for adopting, as of September 2023

Bobcat
Dapple Gray
Lakeview Canyon
Olsen Channel
Peppertree Vista
Roadside
Roadside Path
Volcanic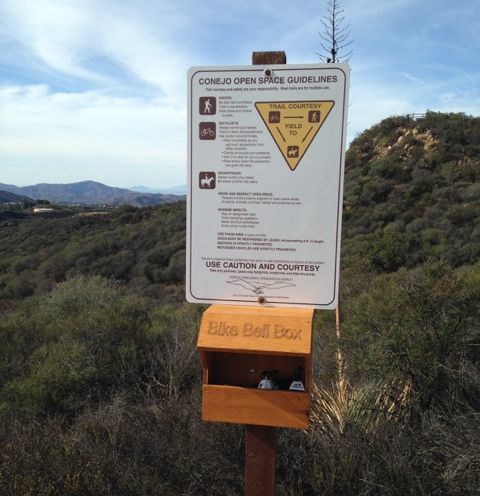 Bike Bell Box Replenishment Shared use is a primary goal on Conejo Valley trails – that's why COSF and CORBA joined together in 2014 with the CRPD, COSCA, and COSTAC to create bells for mountain biking use. When attached to bikes, these bells help alert hikers and equestrians of a bikers presence around corners. You can help by ensuring that our bell boxes always have bells that bikers can use to alert others to their approach!
Bike Bell Coordinator: Carl Kolvenbach info@cosf.org
Trail Ambassador Volunteers provide information and assistance to open space visitors.
Learn more about the Trail Ambassador program...

The purpose of this program is to provide additional safety for those who use the COSCA trails. The program is made up of volunteer hikers, bicyclists and equestrians who have been certified through a formal training program.

Requirements

Participants must be at least 18 years old.
Participants must patrol a minimum of 8 hours per month.
Participants must wear a uniform.
Participants must be willing to be assigned to special patrols (specific areas, events, etc.)
Participants maintain a patrol log and report their activities to the program coordinator in a timely manner.
Participants must maintain their patrol equipment and uniforms.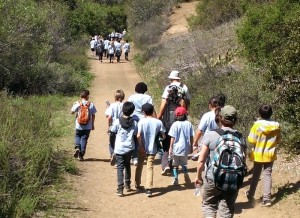 Trails Education Days Every spring, Conejo Valley Unified School District 4th graders spend a day in the Open Space. The goal is to instill an appreciation for open space and to provide a sense of stewardship at an early age. Learn more…
Trail Watch Helping to be the eyes and ears of park rangers, volunteers report on the condition of the trails and any safety issues such as fallen trees. They also provide simple assistance to open space visitors, for example, by providing directions.
Learn more about the Trail Watch program...

Going for a walk, a hike, a ride? Taking the kids, the dog, or going alone? Why not report what you see, put maps in a kiosk, or pick up some trash along the way? You're already there. And what a difference you can make.

Trail Ambassador Coordinator: Steve Bacharach info@cosf.org

As a Trail Watch Volunteer you can:

Report your observations to the COSCA park rangers
Pick up trash from the trail
Restock map dispensers at trail head kiosks
Volunteer for trail maintenance projects
Make a real difference in our open space

Requirements:

Minimum 18 years of age
Good physical condition. On occasion, lifting, bending, walking or climbing may be necessary
Provide your own transportation, horse, or mountain bicycle
Complete an orientation program
Sign a Volunteer Waiver and Release form
Sign and abide by the Volunteer Agreement
Report emergency situations immediately to the Park Rangers
Trail Building and Restoration COSCA has several major trail work days every year where new trails are constructed, or existing trails are restored to a like-new condition. Trail improvements include cutting back overgrowing brush, filling in ruts and removing obstructing rocks. If you would like to be emailed about upcoming trail work days, please fill in this form.
Learn more about trail building and restoration…
If you would like to get involved with any of these activities, please visit our volunteer page and fill out the application form. Remember that we provide the training that is required for volunteers who would like to participate.