Support our Open Space

Join & Donate
The Conejo Valley community is acutely aware of the effects of urban sprawl. From its inception, Thousand Oaks city founders realized that planned growth must be balanced with open space preservation to maintain our quality of life and land values. Please join us to help ensure that our planned open space ring will be completed and that the beautiful views we enjoy today will be preserved for our enjoyment and for generations to come.
Your contribution to the Conejo Open Space Foundation can be a one-time donation, recurring monthly donations, or annual membership dues. Funds received may be used in several ways: to maintain or enhance our existing open space, to acquire additional open space, or to educate the community – especially our children – as to their role as custodians and protectors of our open space. Please join us by filling out our online membership application, above. Your membership dues and donations are tax-deductible.
To pay membership dues or to make a one-time donation by check, Click Here to open a printable application form in a new window.
Note: Many employers match charitable contributions, doubling your donation. Some companies also match funds for volunteer efforts, turning the hours you log into additional cash. 
Thank You for your donations!
Use Amazon Smile
You shop. Amazon Gives.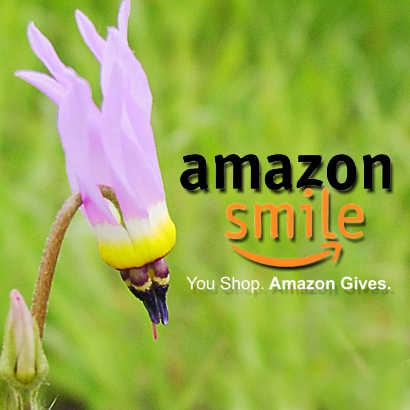 Many of us love shopping! Now, you can take that purchase even further, if you are shopping on Amazon. You have the option to support a charity like ours. For any eligible purchases made, the AmazonSmile Foundation will donate 0.5% of the price to the Conejo Open Space Foundation at no additional cost to you.
Go to our registered amazon link.
We recommend that you bookmark and use our link so you don't accidentally shop at www.amazon.com instead of smile.amazon.com. Only purchases made at smile.amazon.com are eligible for donations.