Scholarships for Environmental Studies – how to apply

The Conejo Open Space Foundation is delighted again to be offering Entering and Continuing College Scholarships in Environmental Studies for $1,000 each to outstanding students interested in pursuing an environmental studies-related career.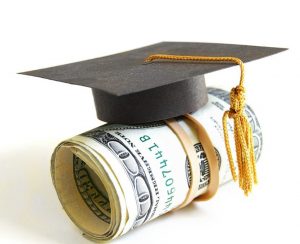 To be eligible for the 2023 Entering College Scholarship, the applicant must reside in and attend a high school in the Conejo Valley or the surrounding area of Ventura County, California, have a minimum 3.0 cumulative grade point average, and plan to attend an accredited college or university on a full-time basis. The applicant should be planning to enter a career directly related to sustainability, ecology, resource management, or, in general, preserving the natural environment. Two scholarships will be awarded each year. Successful applicants will need to show their acceptance to an accredited community college, college, or university before funds will be dispersed.
Successful Entering College Scholarship applicants will also be eligible for the $1,000 Continuing College Scholarship, beginning with the 2023-2024 academic year. The Continuing College Scholarship will be awarded for each academic year of the first 4 years of study while enrolled in an accredited college or university with a major related to environmental studies. To be eligible, students must maintain a 3.0 grade point average in the major and have a permanent residence Ventura County.
The application form for the Entering College Scholarship must be completed online, and all supporting documents can be submitted by email or USPS mail. If supporting documents are mailed, they MUST be postmarked on or before February 15th, 2023. The two successful applicants will be notified by April 1st, 2023.
Applications must include:
1. Completion of the application form online on or before February 15th, 2023. This includes an essay up to 500 words. Applicants should address your motivation and goals for choosing environmental studies and/or a related major, your thoughts about current environmental issues, your experience addressing those issues to date, and your related experiences and attributes which will help you to be successful.
2. At least two, but not more than three signed letters of recommendation from a non-relative who is familiar with you, your goals, and your aptitude for addressing environmental issues emailed to Scholarships@cosf.org or mailed to the address shown below via U.S.P.S. Persons providing recommendations should identify their relationship to the applicant and provide their phone number. Letters of recommendation must be postmarked on or before February 15th, 2023.
4. A certified official high school transcript from your current high school with contact information for the school official sending the transcript. The transcript can be emailed to Scholarships@cosf.org or mailed via U.S.P.S. to the address shown below. The transcript must be emailed or postmarked on or before February 15th, 2023.
Conejo Open Space Foundation
Attn: Scholarship Committee
P.O. Box 2113
Thousand Oaks, CA 91358
Applicants will receive an acknowledgement email upon completion of this form.
News about the scholarship program from our blogs