Los Robles

Welcome to the Los Robles Trail and Open Space system. This ridgeline trail system with its many neighborhood feeder trails is located at the southern portion of the Conejo Open Space and encompasses nearly 2000 acres. The Los Robles Trail also traverses several open space areas including Los Padres, Los Vientos, Conejo Ridge. Hope Nature Preserve, Old Conejo, Deer Ridge, Rancho Potrero, and Ventu Park.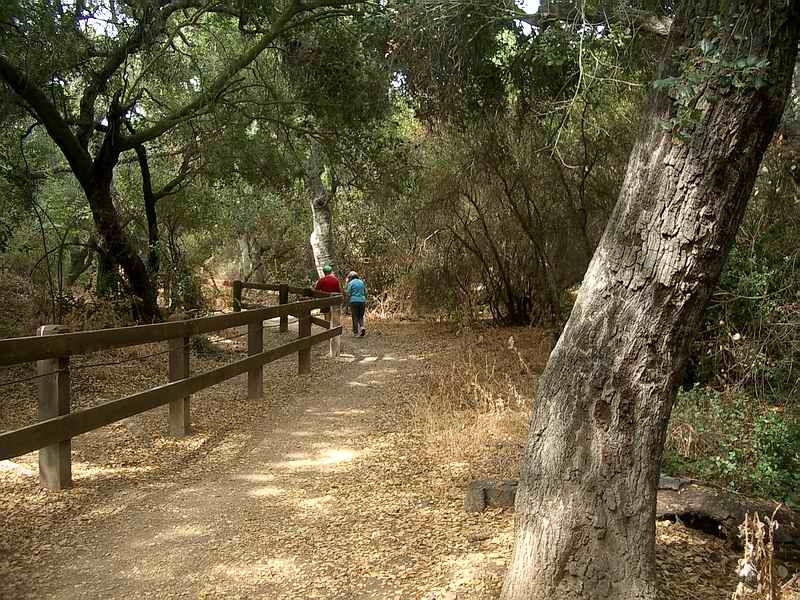 Approximately 25 miles of trails provide a contiguous route from Westlake Village to Newbury Park with several shorter loops into narrow canyons and up steep ridges. The adjoining open space areas are managed by the Conejo Open Space Conservation Agency (COSCA), a joint powers authority created by the City of Thousand Oaks and the Conejo Recreation and Park District in 1977.
Los Robles Trail winds from Potrero Road (near Wendy Drive) to Foothill Drive (near Hampshire Road). Along with its many connecting trails (Triunfo Canyon Trail, Rosewood Trail, White Horse Canyon Trail, Los Padres Trail, and more), it offers ample room for hikers, bikers, and equestrians to share the open space.
To the west of Los Robles is Rancho Sierra Vista/Satwiwa and Point Mugu State Park which creates a public backcountry of over 27,000 acres of open space that stretches to the Pacific Ocean at Sycamore Cove. This scenic region is part of the Santa Monica Mountains National Recreation Area and provides panoramic views of Hidden Valley, the Conejo Valley. and the Channel islands. Many species of wildlife including the Southern Pacific rattlesnake, coyote, bobcat, and mountain Iion inhabit the park.
One of the unique things about the Los Robles Trail is its historical significance. On February 28, 1776, Juan Bautiste de Anza and his band of 198 settlers and 1000 head of livestock came through the Conejo Valley on their way from Mexico to San Francisco. Though the 101 freeway is the actual route, the National Park Service has designated the Los Robles Trail as the official Recreational route so that everyone can enjoy the only national historical trail in the state of California.
Easy Hikes
Moderate Hikes
Strenuous Hikes