NPLD trail work at Rancho Potrero: What a success!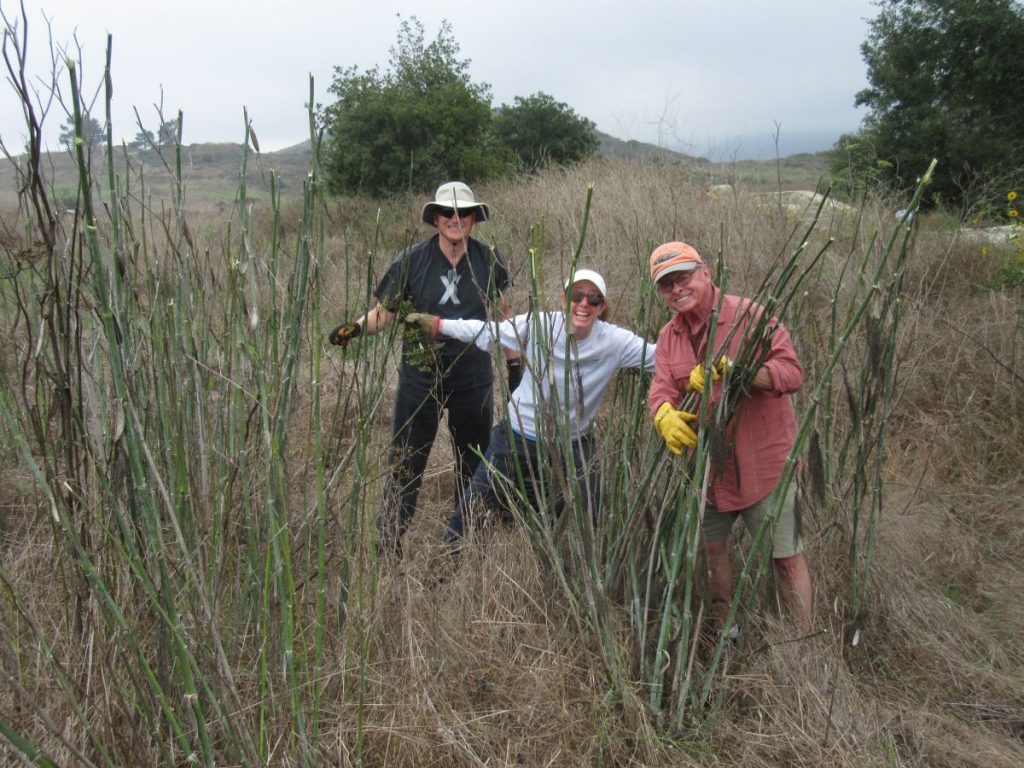 For National Public Lands Day on Sept. 23, about 40 people turned out to help clear weeds and invasive plants from the amphitheater and picnic area. This is where the old Olympia Farms was situated before COSCA created the Ranch Potrero Open Space Area.
Some volunteers removed weeds from the amphitheater and picnic areas while other cut down fennel stalks after cutting off the flowering tops and stuffing them in large trash bags. This was to prevent the seeds from maturing and spreading.
Below is a gallery of photos from the event.
The next trail work will be the annual Fall Trail Work Day on October 21 in Wildwood Park. Watch for an announcement of that event! If you would like to get email notifications of upcoming trail work events, please fill in the trail worker notification form.