2019, Oct 17 – Aly Covington: "The 6 Dimensions of the Open Space"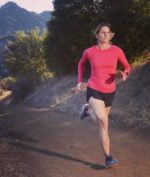 On October 17 at the Grant R. Brimhall Library in Thousand Oaks, Aly talked about ways to enjoy the open space to include Physical, Intellectual (mental), Emotional, Connectional, Environmental and Spiritual. All elements help to improve your overall health. Below is a gallery of photos from Aly's presentation.
Learn more about this series on our Open Space Speaker Series page.