Canceled: COSCA Spring Trail Work Day, March 21, 2020

A message from the Conejo Open Space Conservation Agency: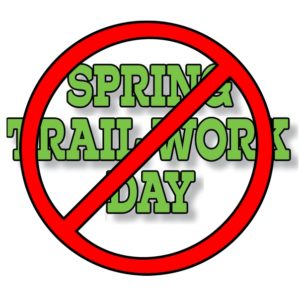 Dear COSCA Trail Friends,
In light of community concerns about the potential spread of Coronavirus Disease 2019 (COVID-19), and recommendations by health professionals to limit large gatherings, COSCA chosen to cancel the Trail Work Day scheduled for March 21, 2020 at Wildwood Park. We carefully considered the risks of having a large event with over 100 people and our normal practice of having a group lunch, and determined that the urgency of public health takes precedence over the trail work. It's also very muddy out on the open space and it looks like we will be in a wet pattern into next week. Working on wet trails risks further damage. We will continue to monitor the situation around the virus and weather and adjust our volunteer projects with a priority on public safety and care for the land.
Thank you for your understanding and please help us spread the word about the event cancellation.
Brian Stark, COSCA Administrator